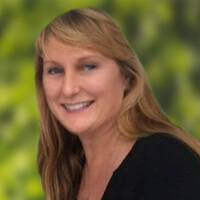 Let me share my knowledge and experience with you to discover your unique nutritional needs and lifestyle. I start by getting to know you and understanding your pace and goals.
I accept most insurance plans including Aetna, Cigna, Highmark, Independence Keystone Health Plan East, Personal Choice, Blue Cross/Blue Shield and Medicare among others. Please call the number on the back of your card to confirm I am in your plan's network.
Informed with the latest nutrition facts, I help you find ways you can improve your lifestyle.
Let me show you delicious nutritious selections from your favorite restaurants, easy recipes you'll chose and foods that you CAN eat that will reduce your symptoms instead of restricting your diet.
Plus I can help you create custom meal plans, meal timing and finding your unique portion sizing to avoid cravings and feel great all day!
Currently serving all of Pennsylvania as virtual appointments or in-person visits local to Spring House PA 19002
Kirsten is a wonderful and knowledgeable nutritionist! She is so great to work with because she listens and works to find an eating program that will work for me. She's very understanding about how difficult it can be to make changes. She's helped me to have a more varied interesting plan with more veggies and protein. I plan to continue to work with her because she keeps me on track! Thank you Kirsten!!
Kirsten is very knowledgeable and shares her understanding of the relationship of food, diet and nutrition in a way and using a language that is easily understood by the lay person. She was able to help me pinpoint the source of my dietary problem during our first meeting and helped me work through an actionable plan and resolve the problem in just a few sessions.
I met Kirsten through my cousin who is type 2 and attended a number of sessions with him I found Kirsten to be very informative and enthusiastic in sharing nutrition/dietary strategies I would highly recommend her services
Kirsten is the best! She is a warm and open-minded practitioner who obviously loves what she does and finds joy in helping people. I have a bit of a complicated health issue, but she eagerly took me on as a client and went above and beyond finding ways to help my unique health and food-allergy related needs and challenges with weight. Kirsten encourages plant-based eating, but if it doesn't fit with your lifestyle, she is really respectful of that. I've learned a lot about how the body works from Kirsten. I would encourage everyone to book a session with her- she will definitively help you optimize your diet to reach your goals!
Kirsten is great! She is willing to meet you right where you are on your nutrition journey. Food, diet and nutrition are the hardest changes to make for most people. It is awesome when the nutritionist makes you feel comfortable and motivated to be excited about the change ahead and be invested in helping you figure out YOUR best path as no one person is the same.
So, let me start by saying this one thing. I've never liked anyone telling me what they think I should eat or how to eat it! That sounds like I have a problem, right? Correct, I was eating all the wrong things and pretty much "dieting" when I had to get into a specific outfit or gown even for my eldest son's wedding. Then an Endocrinologist at CHH recommended I call and just chat with this nutritionist for some tips. Oh boy, the look on my face at that recommendation, was like – NO.
Then I met Kirsten, I have to say the experience and time spent in these appointments are phenomenal. She listens, understands, she encourages, she makes suggestions, Kirsten talks with you and not at you; that's important to me. She doesn't hit your hand with a ruler if you have chocolate cake for breakfast instead of that healthy breakfast full of protein and veggies. I must say, I've also lost weight and my diabetes are under better control. So, Dance Like Nobody is watching and call Kirsten.
Why not contact me today?
"You can't depend on your eyes if your imagination is out of focus" – Mark Twain
Let me help you imagine what your healthy meals and lifestyle can be!

Contact
Contact me to get started, to understand your goals and health situations, determine your health care coverage for nutrition counseling or arrange for my fee and schedule a tele-health visit by phone or video chat and email.

First visit
The first visit in mostly information sharing. I discover your current health and lifestyle situations and share basic nutrition knowledge to get you started. There is never judgement at Ambler Nutrition, everyone has led a different life and it is important I understand where you are and where you can start onto your path to improved health.

Follow up visits
in the next visit and beyond we discover which small changes you could make, often one change leads to another or sets us on a new path toward your goal. Transitioning to a more healthy lifestyle can reveal new steps and often new directions. There is no typical client, but many find their healthy path in only 2-4 visits, others keep in contact for years.